On the 25th of March we were lucky enough to organise the premiere of the new Barbie movie: Barbie Superheroine of the video game at the Yelmo cinemas of the Tres Aguas shopping centre (Alcorcón, Madrid).
In this film, Barbie becomes an expert video game programmer for the first time and has exciting adventures with new friends as she is transported into a virtual world of her own making.
With films and events of this kind both Barbie as Mattel, always faithful to its philosophy, wants to show the new generations that nothing is impossible, that they should fight for their dreams and take risks to achieve their goals of being policemen, firemen, artists, videogame programmers… You can be anything you want!
During the première, a number of different events took place activities related to the film: a "Just Dance challenge" to help Barbie dance her way through her mission to defeat "Virus", her new enemy; a fantastic workshop to imitate Barbie's look; a impressive exhibition of the brand's new products related to this film; a photocall where the little ones (and the older ones) took hilarious photos with the protagonists; and of course the screening of the film at a special room for children where they could also play games and go on a huge slide.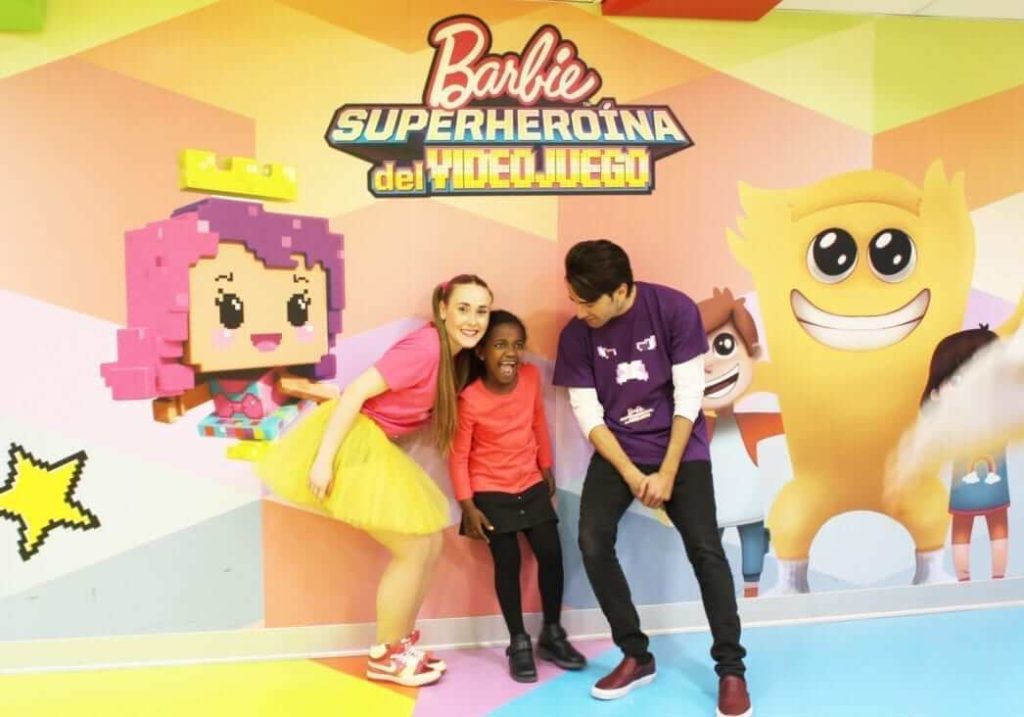 In addition to enjoying all these activities, each child who came to the première received a Barbie gift: a personalised string backpack with the image of "Barbie Video Game Superheroine", a Mattel magazine, a catalogue of the new Barbie products related to the film, a Barbie Video Game Superheroine doll, and the DVD of the film.
All in all, it was a very fun morning full of dancing, colours, gifts… and smiles, lots of smiles!
You can enjoy all the pictures of the event in our Facebook album by clicking here.