The Agripina Awards are back, and we're back with them! This year, the 'packaging' category is ours! The packaging design project for MAIKAI PETS has been selected as the winner in this category.
The 11th edition of the Agripina Awards, the Spanish Festival of Advertising, Marketing and Communication, took place on November 25, where multiple agencies presented their best projects to be awarded for their creativity.
In this 11th edition, Agripina returns to its origins, where creativity is engraved on the skin. Creativity and Communicationcrossborders.
They withstand storms.
They destroy impenetrable barriers.
Andthey rise to unthinkable heights.
Why? Because they captivate us, they move us. They shake up the established and shake the foundations. Because they illuminateideas, because they build emotions''.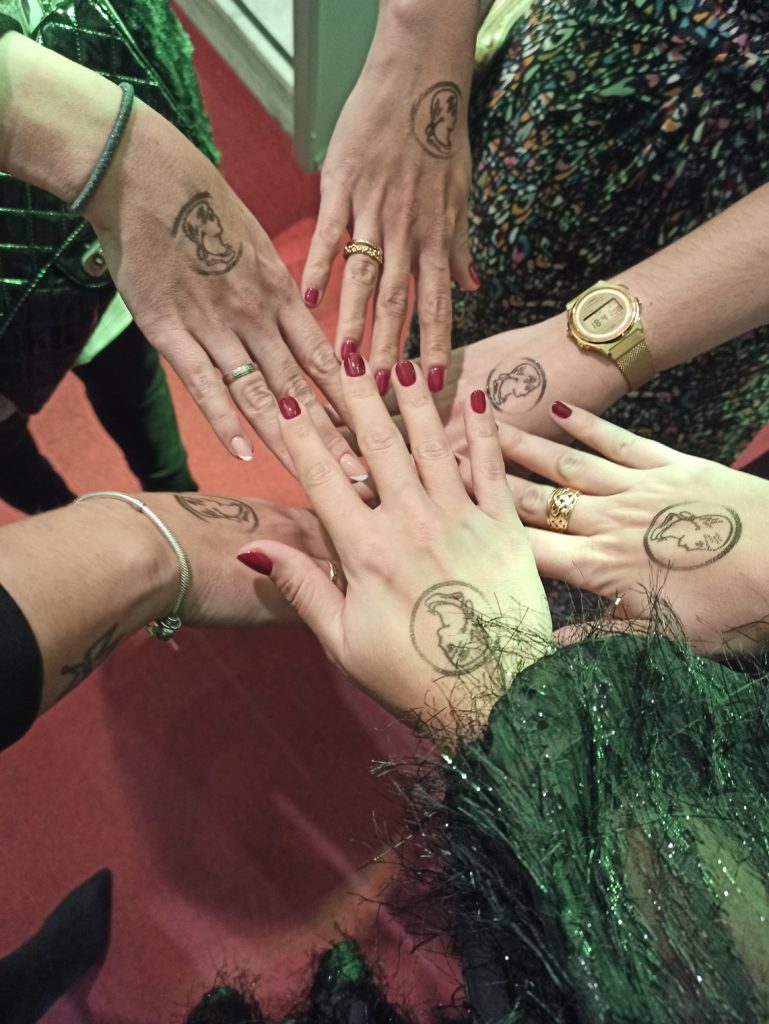 Campaigns presented at the Agripina Awards
More than 100 advertising campaigns were submitted this year, including four WDi Group campaigns.
Shine with your candy (Scotch-Brite®): Events
Shine with your candy is one of our favorite events. In it we had the baking influencer Alma Cupcakes, with whom we did a baking workshop. To do so, we created an event where Alma made a cake in the shape of a Scotch-Brite® scouring pad and spread the word on social media.
SHOP IN SHOP (DE'LONGHI EL CORTE INGLÉS): Stand
DeLonghi's Shop in Shop was also one of our success stories. In this project we created a space for the brand that transmits presence within the line, elegance and sobriety. The booth consisted of three main pieces of furniture, with its own display and exhibition space.
PREMIUM SPACE (CEYS BAZAROT): Stand
In the case of Ceys, we created a space for the brand within the shelf that would generate brand image and where consumers could self-stock the products without help. In this way we generated not only visibility, but also brand image and new consumers thanks to the production of the stand.
For A Happy Pets Life (MAIKAI Pets): Packaging
Finally, MAIKAI Pets was a finalist (and winner) thanks to its sustainable packaging. Our mission with this brand is to offer the market natural and healthy products without losing quality and being environmentally responsible, thus generating awareness among consumers.
We are proud to say that of these four projects, three were finalists:Shop in Shop by De'Longhi, Shine with your candy by Scotch-Brite® and For a Happy Pets Lifeby MAIKAI Pets.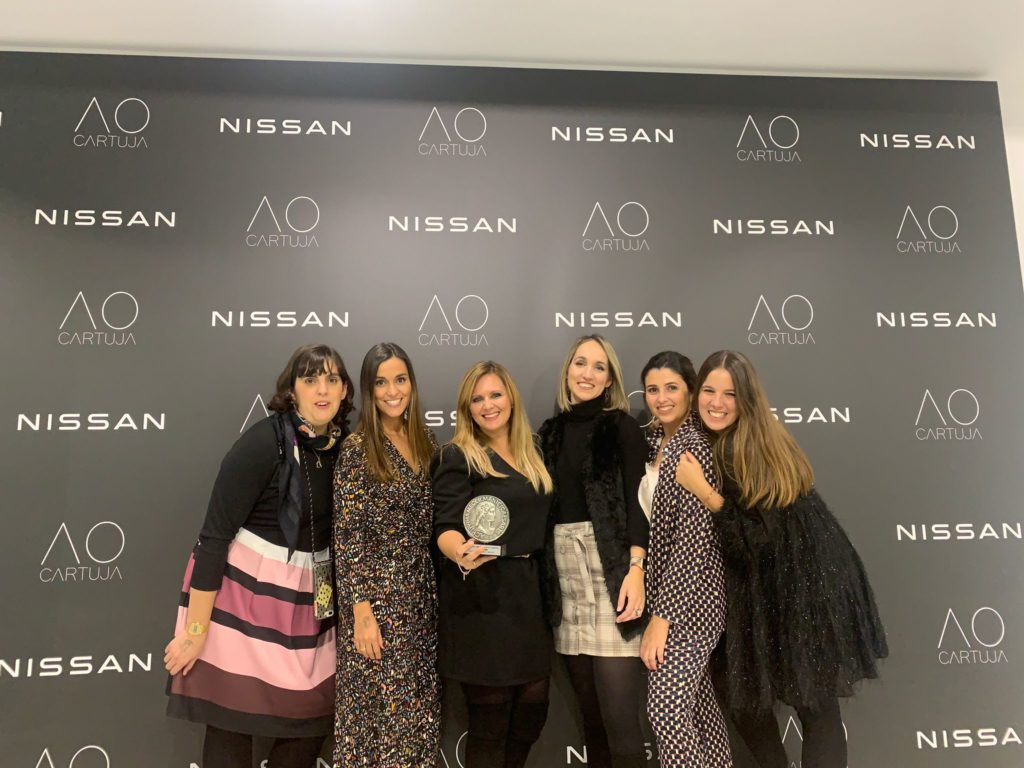 Our little (or not so little) winner.
Yes, we treat our campaigns like babies, because they deserve all the pampering in the world. Maybe that's why our MAIKAI Pets packagingfor A Happy Pets Life was this year's champion.
Thanks to its sustainable packaging, with different colors for the 9 products available, the brand does not neglect an attractive design to protect its ecological footprint.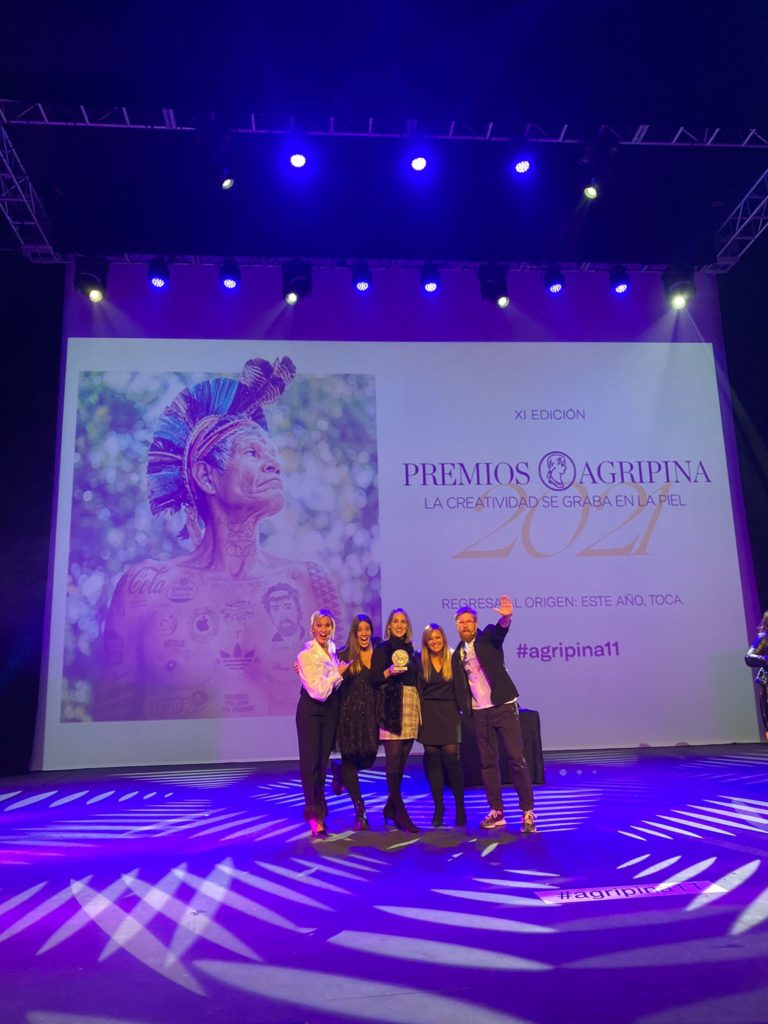 The production of the packaging was the key point for the brand to demonstrate its commitment to environmental care. For this reason, the packaging is made from sustainable and 100% recyclable materials.
– The snack bags are made of recyclable paper, which helps eliminate waste in plastic materials.
– Some of the boxes are made from recycled cardboard, others from FSC-certified cardboard, which comes from forests that are responsibly reforested, and whatever materials are used, truly sustainable materials are always used.
We are thrilled to say that yes, we were able to attend the awards in person, although this time we missed the crown, just as we did at the 2017 Agripina Awards. New times call for more original forms of crowning.
So the Kings will be celebrating in our Madrid office, which you can contact at any time if you want your campaign to be the winner of the XII edition of the Agripina Awards. It is not persuasion, it is a promise.
In the meantime, we will be working to create campaigns that outperform every day and make our clients always feel the peace of mind of practicing Kingness.