It seems that the word 'metaverse' is on everyone's lips. And no wonder why The digital world as we knew it has just been reinvented. Last October, Mark Zuckerberg announced that his corporation, Facebook, was now called Meta, and constituted a new universe – metaverse – of digital possibilities.
Web 3.0
It was only 20 years ago that the Internet established itself in the world as something accessible to all. And with this kind of technology, a lot of inventions and projects came out of the best imaginations. Cars that flew, glasses that allowed you to see holograms in real time, or even futuristic gadgets.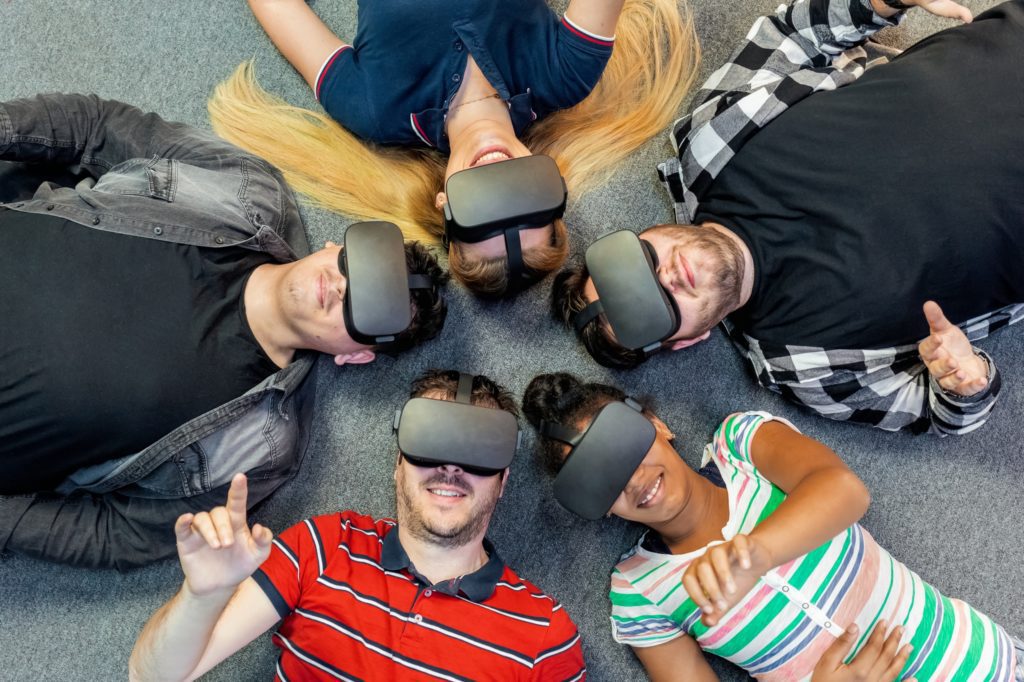 Well, flying cars still have a little way to go, but everything else has been slowly coming to fruition. And this is where Mark Zuckerberg wanted to act, in what he called Web 3.0. New realities that are coming in leaps and bounds, when there are still people trying to understand what Web 2.0 is.
So what about this new reality? Everything we know so far as digital converges in it: Internet, Augmented Reality, Virtual Reality and Artificial Intelligence.
However, what does this mean at the user level? Does it mean that we will have to create a different life in order to be part of this new society that is emerging? Not really. It means that we will have multiple opportunities and foot in two different realities at the same time.
Marketing in the metaverse.
Ya se empieza a escuchar que grandes marcas están realizando We are already hearing that big brands are investing in the metaverse, buying virtual spaces to be the first advertisers in this reality. In fact, according to a Morgan Stanley study, the metaverse will account for 10% of luxury sales in the coming years. This trend has already been observed in the world of video games. Players were spending large sums of money to dress their avatars in luxury clothing.
The reality is that this metaverse will allow us to enjoy multiple experiences such as attending a concert or a game from home. However, we will do it as if we were in the front line, or have meetings in large rooms virtually.
Or we will be able to interact in real time with people from all over the world, something that we have been carrying over from Web 2.0, the social internet. This was already seen in the gaming world, where players made use of the whole experience and the game was just a means for them to connect.
Marketing will also have to break with all the schemes it has been maintaining for years in order to reinvent itself and insert itself in this new world.
Virtual advertising, without the use of cookies, and perhaps, advertising at the point of sale, but the place is not physical and the pieces are renders.
At this point comes the debate of the new forms of production and design, the costs of this type of virtual campaigns and the new way of working of the agencies.
The role of Retail in this reality
Not everything is going to be flowers and wonders for the metaverse, and this new era faces a series of challenges. Among them are those linked to the Internet and its failures in physical reality.
Problems such as internet access, its speed or the delay that users may encounter and that in reality is not a possibility.
We could also go into legal or rights issues that change in each country. core/paragraph Something that would be available in one country may not be available in another, and this would limit the reality of the users and their experience in the metaverse.
However, we can go one step further. Something we have been fighting for these last two years: human relationships. Being able to be attended in Retail by a person who understands your needs and can satisfy them in an immediate and decisive way. To be able to see the face and hear the voice of the person who is communicating with you at an event and to be able to interact directly.
And all this without counting the benefits of being able to physically go to a store. Try the products, touch the materials or see what they look like without a screen in between. No imagination, here everything is reality.
And if we get into POS, advertising will always be more effective in a real way, where it generates a strong and direct impact on the consumer, attracting their attention on the shelf. Whether by materials, design or dimensions, the pieces at the point of sale; themed spaces or a small box pallet, go completely unnoticed in a virtual world.
If it is difficult to capture the consumer's attention in our physical reality, what makes us think that in a virtual reality it will be easier? After all, we've all learned to turn a blind eye to the banners we see on the internet…
That's why at Grupo WDi we are true standard bearers of 'Retail never dies'. We don't want to deny that the metaverse will have its advantages and that it is a very innovative element, but marketing as we know it is made by humans for humans, and it existed before screens existed. That's something that can't go away, just like that.
Trust us, we know a lot about marketing. After all, we have been impacting consumers in this reality for more than 10 years. Yours and ours. Everyday