TRADE MARKETING / BRAND EXPERIENCE
ROADSHOW COOKING WITH DAMM GROUP
Grupo Damm is a Spanish brewing company based in Barcelona since 1876. They focus their business activity on beer production, but also produce other beverages such as soft drinks, bottled mineral water (Veri) or cocoa milkshakes (Laccao).
CUSTOMER/BRAND
Damm Group
Inedit, Victoria, Vol-Damm, Estrella Damm, Turia, Daura and Malquerida
CATEGORIES
Trade Marketing

Brand Experience
Request and creative process
The client wanted to achieve a direct link between its beers and gastronomic culture, thus associating its brands with high quality gastronomic consumption. The brands Inedit, Victoria, Vol-Damm, Estrella Damm, Turia, Daura and Malquerida would participate in the action.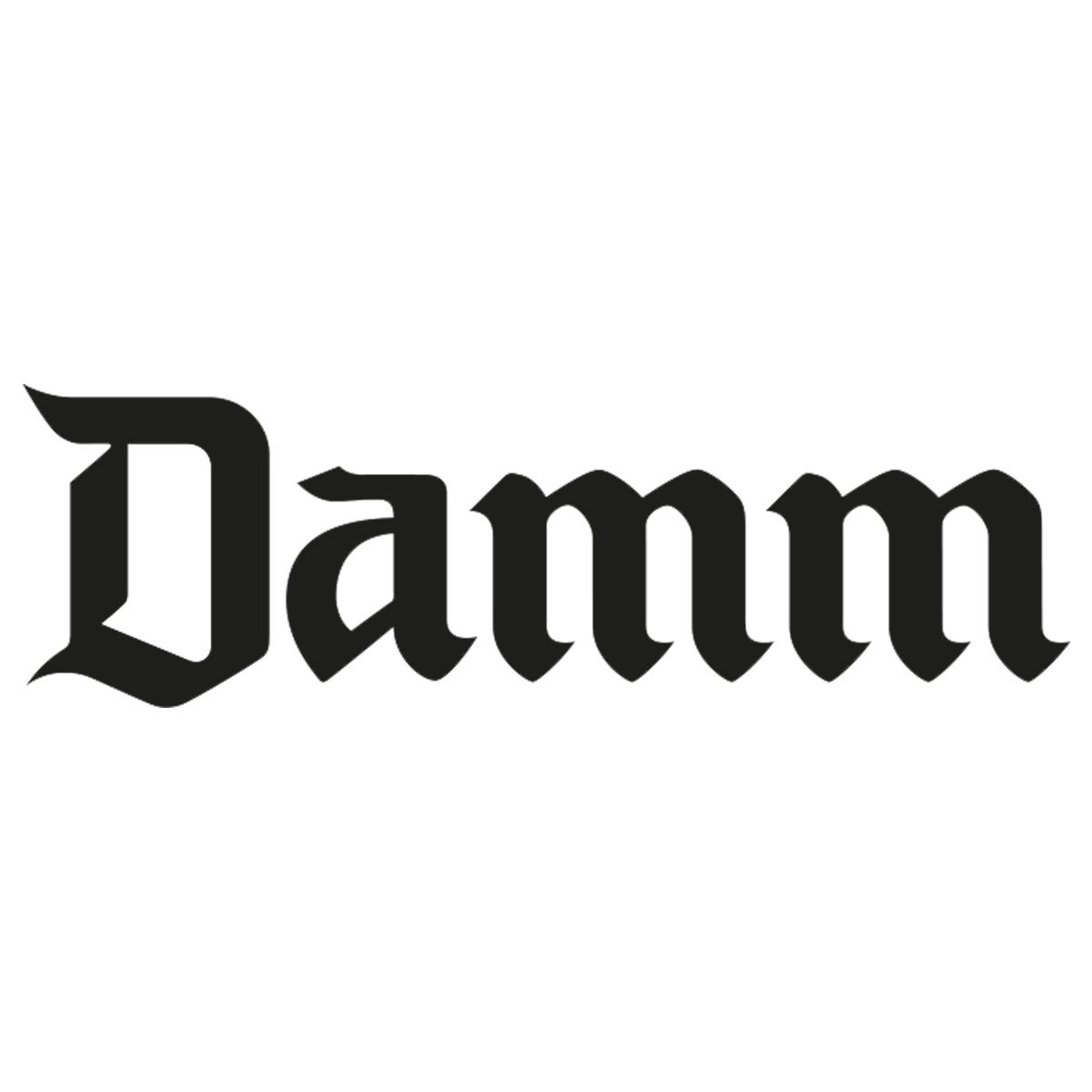 With this variety of products, we had many different possibilities to associate them with the flavours, aromas and textures of Mediterranean cuisine.
We came to the conclusion that the best way to associate gastronomy with the Damm Group brands was to bring both worlds closer to the point of sale, creating an attractive action that would showcase the flavours through food and wine pairing.
The different show cookings of this road show were carried out by the chefsÁlvaro de La Alvaroteca, Joan Marc, Victor Dellago, Federico Giomi and Pablo González Conejero.
In order to reach everyone with such disparate brands, we proposed a series of show cookings all over the Iberian Peninsula (including the Balearic Islands). In them we would prepare live recipes adapted to the taste of each brand, supporting it in some cases with a promotion that would activate sales. Mallorca, Malaga, Menorca, Ibiza and Murcia were witnesses throughout 2018 of the show cookings carried out by the different chefs.
At Grupo WDi we take care of all the logistics necessary to carry out the events. To define the negotiated spaces in each location; the graphic and physical design of the spaces; their production, transport, assembly and dismantling; the management and control of the promoters; the selection and contracting of the chefs; the supervision of the recipes… quite a challenge!
All the shows we performed were a great success. Each show was fully booked, with great acceptance by the audience. The appropriate selection of the chefs was key to a good show and all of them were very satisfied with the experience. The image of the brands was reinforced, achieving the objectives proposed for each of them.
CONNECT WITH THE TARGET GROUP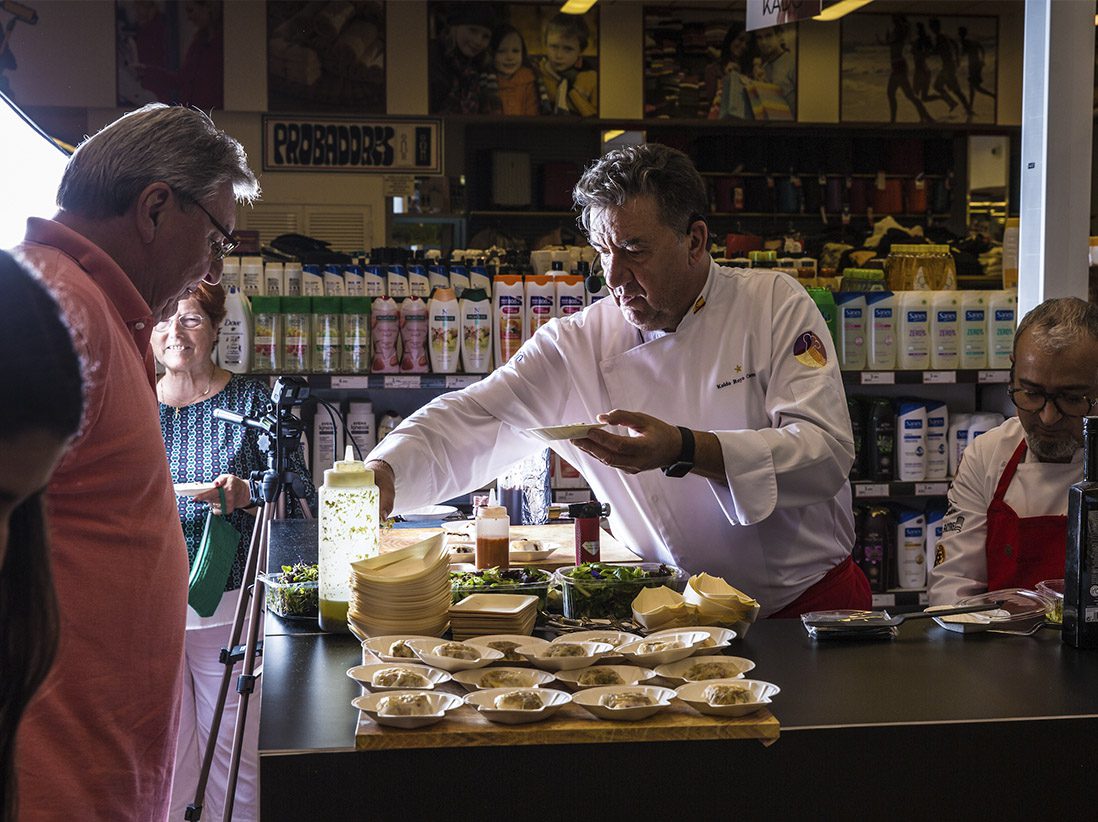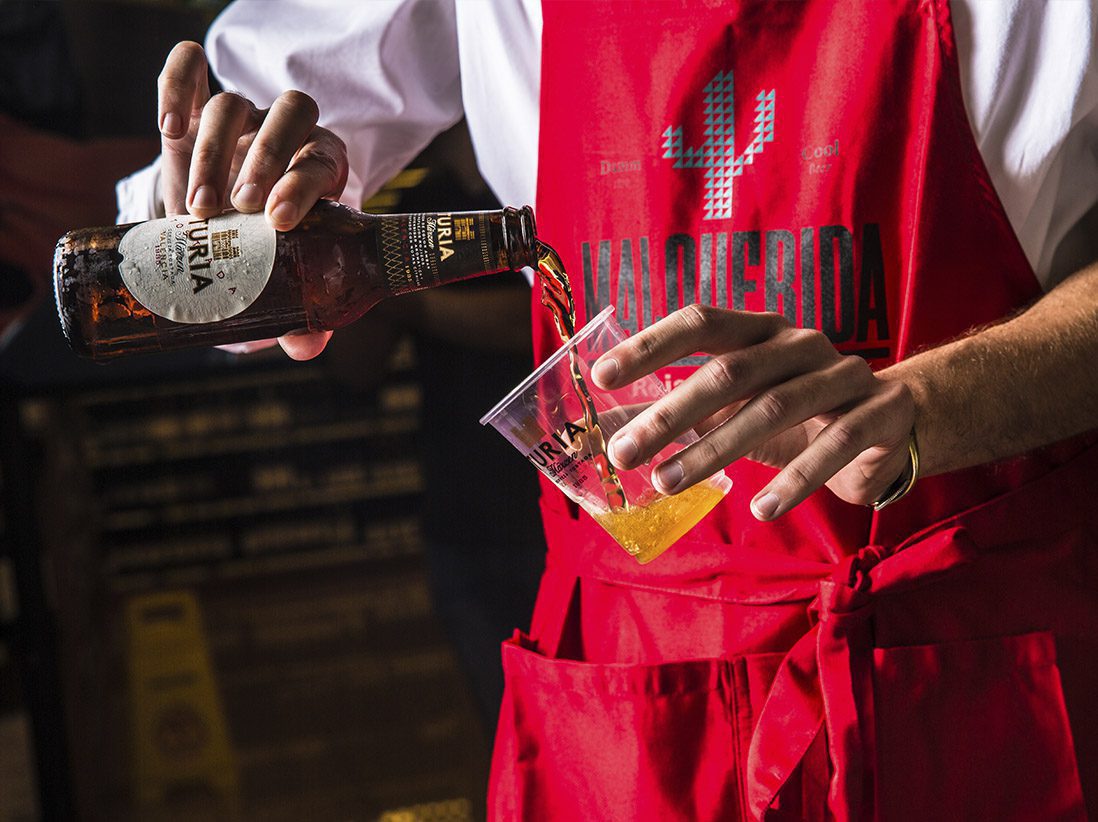 The campaign of your life starts with this form