BRAND EXPERIENCE / TRADE Marketing
THE SCOTCH CHRISTMAS ELVES
Richard Drew, a 3M engineer, invented Scotch® cellulose adhesive tape. This tape, which later became known as "cellophane tape", became a household essential.
At Scotch®, we believe in innovation and ingenuity. For every project and every need, there is a Scotch® brand product.
CUSTOMER/BRAND
3M Spain
Scotch®
CATEGORIES
Brand Experience

Street Marketing
Request and creative process
Although the Scotch® brand is known worldwide, today it has strong competitors. Por este motivo, se pidió a Grupo WDi que creara una campaña lo más completa posible para aumentar las ventas y reforzar el branding de la marca.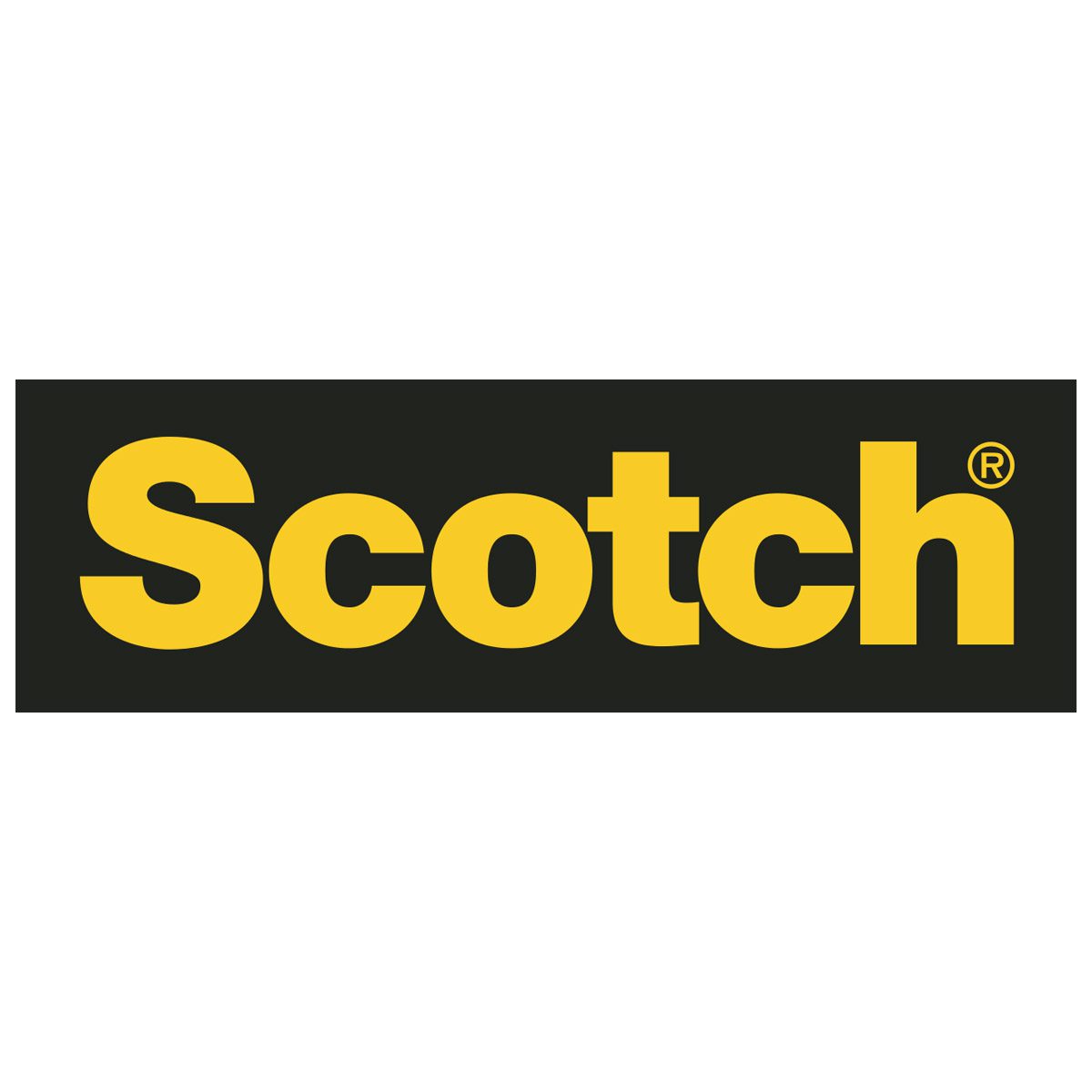 All this would have to be under the umbrellaof the campaign that came from international which was the Christmas elves (elves characterised by each product of the brand with certain characteristics).
There was something important to solve: how to engage consumers so that this year they would be gift-wrapping experts, strengthening the brand's branding and at the same time increasing sales?
How do we increase sales if Scotch® products are among the most expensive on the market? How do we make the consumer understand that they are the most expensive but because they offer the best (scientifically proven) solutions?
Grupo WDi developed a 360° strategy, defined the target audience and carefully planned the steps to be taken in order to achieve an attractive and effective result. The aim of these campaigns is to engage your consumers by getting the message across in an effective way but without saturating them.
Various actions were carried out:
For the Street Marketing campaign, we took the real "Father Christmas Workshop" on wheels to the streets of Madrid and Barcelona. The workshop made stops at strategic points, connecting with the target audience and offering different activities and workshops to teach them how to wrap gifts in the most original way possible. In addition, in Madrid, we had the collaboration of Gema (from El tarro de ideas), a blogger very committed to DIY and stationery issues who helped those interested with advice, demonstrations, gifts…
At the point of sale, an action was carried out with great success: different Christmas elves went around different points of sale all over Spain handing out tips and very special gifts to all the curious and shoppers.
In order to develop all these actions, it was necessary to design different elements such as posters, informative leaflets, personalised wrapping paper, stickers for gifts personalised for the brand, banners…
The WDi Group has been very fortunate to be able to design and implement a comprehensive Christmas campaign for Scotch ribbons. The campaign consisted of the following actions:
Street Marketing in the cities of Madrid and Barcelona.
Presence in hypermarkets and department stores throughout Spain.
Presence in stationery shops and specific points of sale of this type of products.
Presence on social networks such as facebook, twitter and instagram.
Presence in the written press.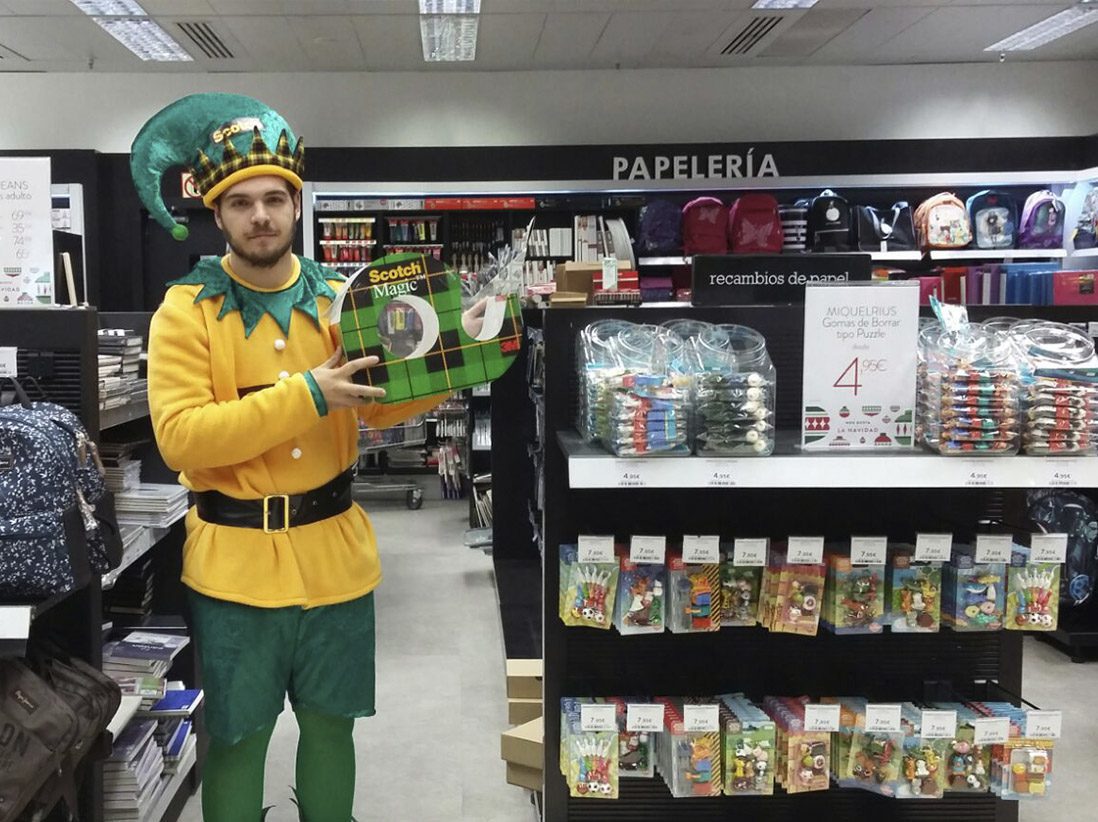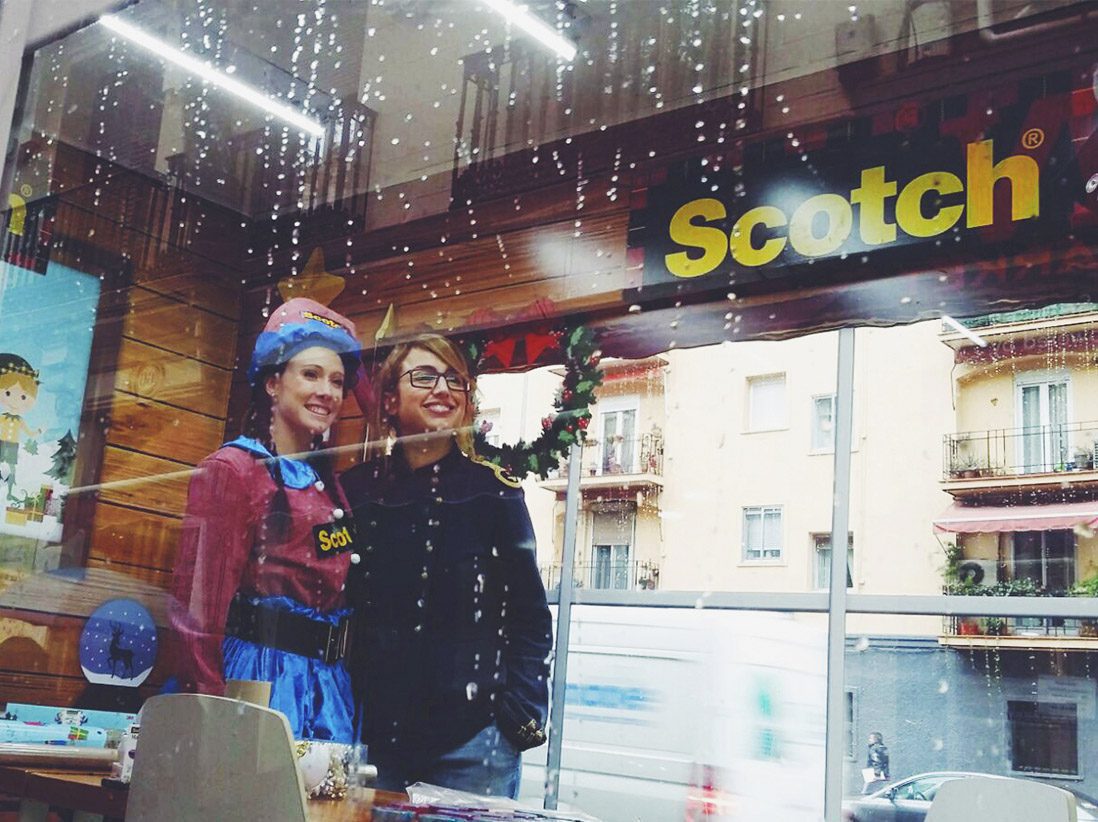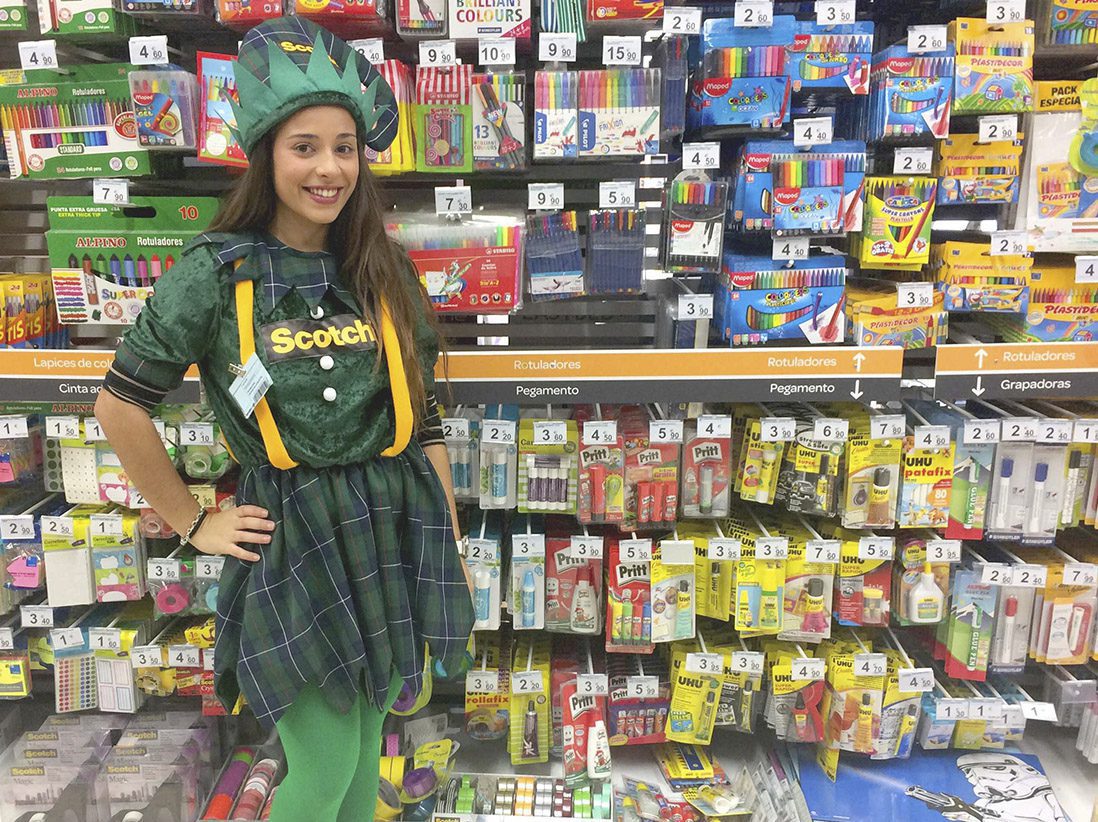 The campaign of your life starts with this form