Point-of-sale advertising and brand experiences continue to deliver benefits in the e-commerce era
Point of sale marketing continues to innovate and make an impact through new ideas in the design of face-to-face experiences.
"Brands are now closer to their customers than ever before".
This is what Lidia Moreno, our managing director, remarks, after registering an increase in brand activations in retail. Hiring a marketing agency is one of the best decisions a company can make to activate its brand through point-of-sale advertising and the feelings it generates in the consumer.
Large Spanish retailers are increasingly committed to this type of actions at the point of sale, with themed spaces that are becoming larger and more spectacular and with the use of increasingly surprising POS elements.
The Nivea example or how to create a brand experience at the point of sale
Nivea, a client of the WDi Group for several years, is working to boost the launch and update of core products at the point of sale. How do they create these brand activations? By choosing key moments in which, through special trade marketing actions, they connect with their customers by offering them new sensations and experiences.
Grupo WDi carried out this brand experience by addressing the design of the POS spaces and displays (in this post we remind you of the most customisable point-of-sale elements used in retail), the production and implementation of premium spaces. These branded spaces have been present in different points of sale nationwide.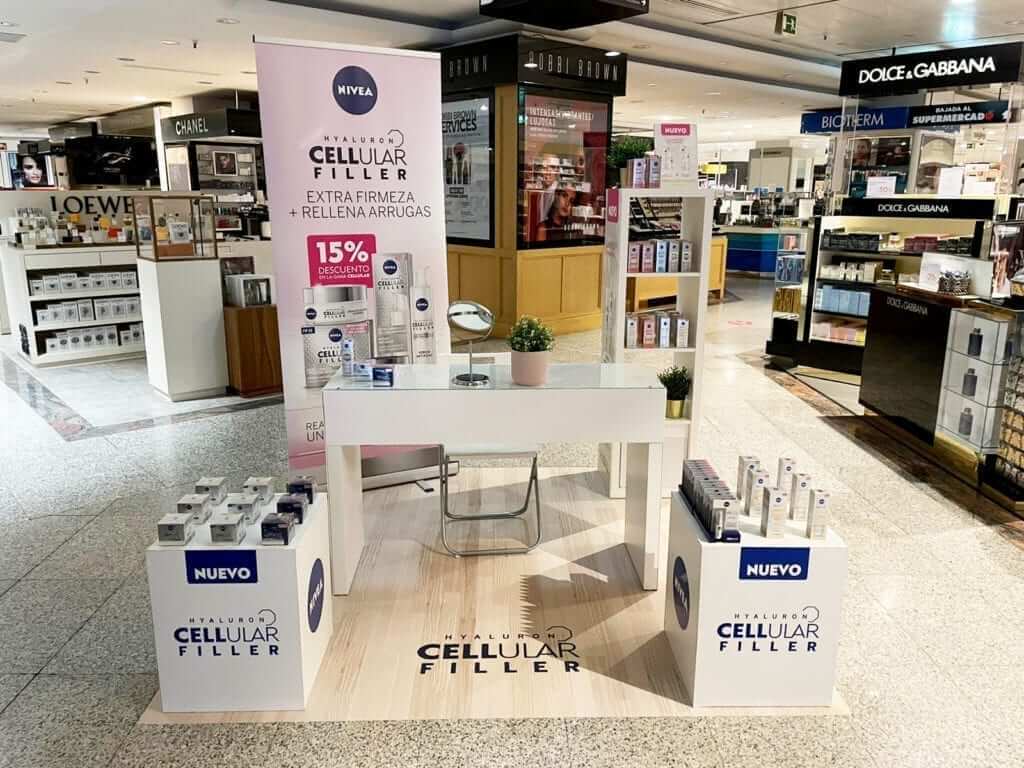 What did this brand activation achieve? The four key results brands need
Interacting with shoppers.
Generate interest in the products.
Enhance brand presence.
Further accentuate our brand image
Increase your sales.
Advantages of traditional trade versus online sales
In order to gain that much-needed visibility at the point of sale, Nivea is focusing on experiences and sensations. Evoking personal moments of shoppers to create an emotional bond with them.
To achieve this, WDi Group boosted sales through the creation of a POS as a dressing table with a mirror. This simulated a special corner where you could take a few minutes for those daily beauty routines we all need.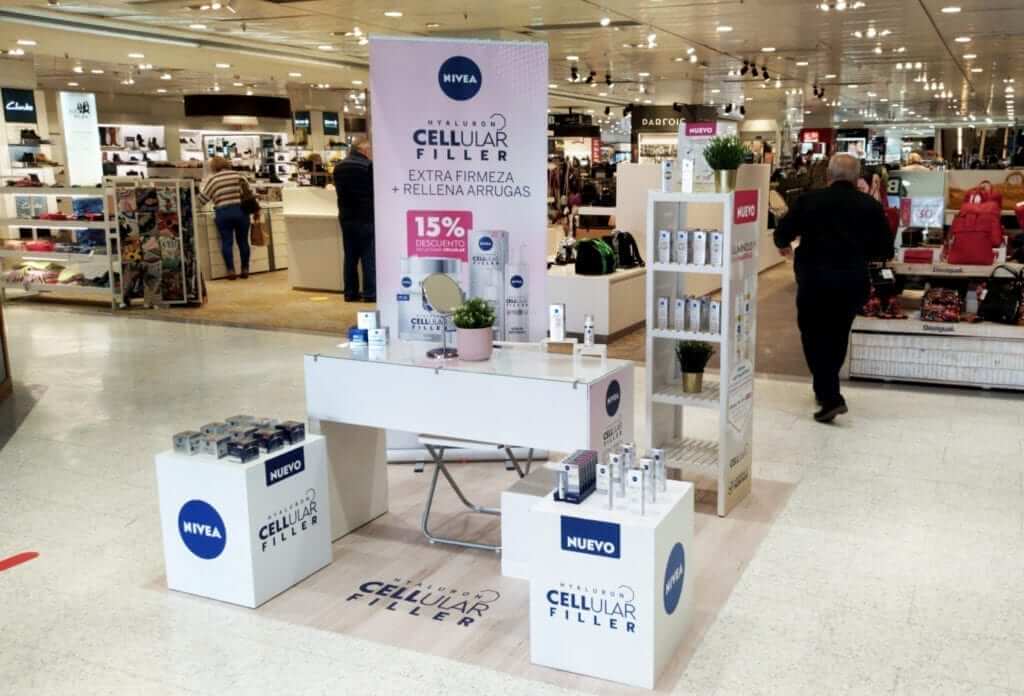 To generate this experience and enhance the feeling of comfort and cosiness, materials that recreate wood were used. This unified the space and reduced the coldness of social distance at this time, creating closeness in the sales process.
Having a trade marketing and retail agency that specialises in brand experience activation at the point of sale is one of the most effective strategies. At Grupo WDi we have the solution your brand needs.