Brand activations are part of BTL and their main objective is to make the consumer interact with the brand in a special way.
One of Grupo WDies' strong points is the design and implementation of brand activations, but… what exactly is a brand activation?
Brand activations are part of the BTL (Below The Line) and can be described as a "The discipline that achieves interaction with consumers by making them live unique experiences that will help them remember the brand". One of its key features is that it takes place in unexpected places, such as the point of sale.
A brand activation should enhance the emotions of those who experience it by playing with creativity. It must make the consumer interact with the brand in a special, different and even fun way… creating surprising and unique moments that make other consumers feel tempted to experience them too.
The key points to carry out a good brand activation will be:
Choose well the venue and the days on which the event will take place.
Study the target public, get to know their tastes, their concerns, their desires…
The designof the space and the materials used during the action. These materials should be eye-catching in order to attract the public to the place where the action takes place.
The advantages of holding an event of this type are clear: a better positioning of the product is achieved, sales of a certain brand increase, brand recall, the importance that a consumer attaches to that brand over its competition…
As we have already mentioned, the point of sale is one of the most appropriate places to carry out brand activations. Basically, their main advantage is that they are a place where you can quickly and efficiently find your audience. However, early announcement of the event also helps to increase the number of consumers. For this purpose, it should be advertised mainly on social media. But some people prefer to invest in media advertising. Depending on the nature of the event, this can be a good option.
Depending on how it is to be implemented, different resources will be needed. Most commonly, it is a promoter who encourages customers to interact and who has the material that triggers participation. All events must be approved by the centre and the technical characteristics necessary for the event to take place must be studied. To encourage participation, various actions can be carried out, such as games, product promotions, gifts for purchases or information, discounts on brand products, etc.
It is also important to know how well the event has been receivedand what its strengths have been. This is important both for the brand and for improving future actions. This requires the person carrying out the action to fill in a report on the experience.
CASE STUDY
As a practical example of this type of event, at Grupo WDi we can talk about the different "Showcookings" that we are organising all over Spain with Grupo Damm.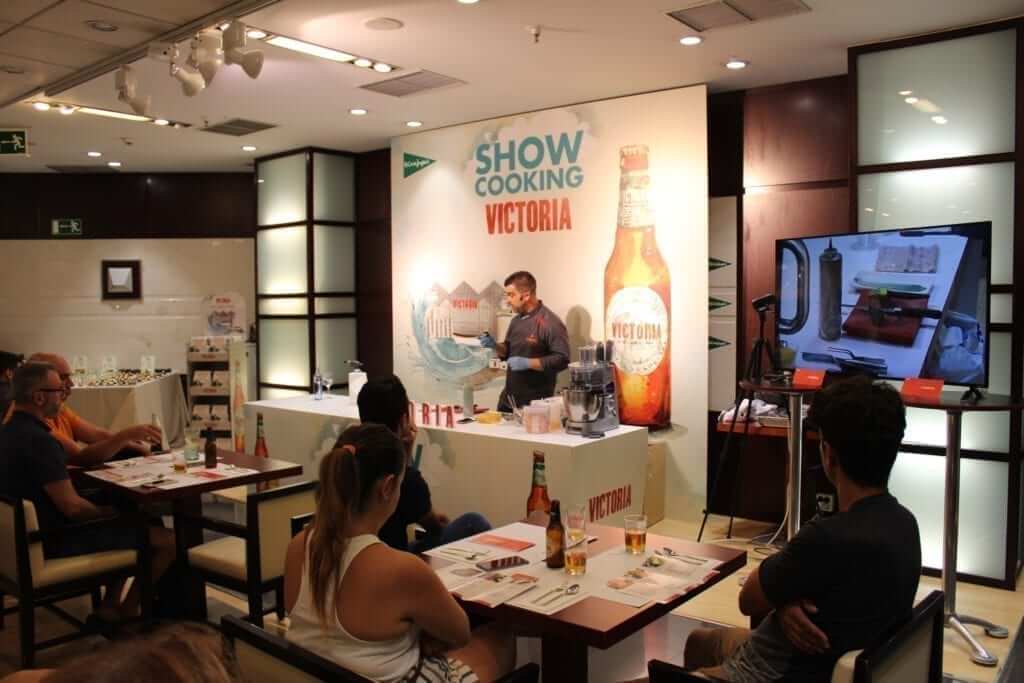 In this case, the main products have been its different products. beers: Damm Inedit, Estrella Damm, Malquierida, Victoria, Turia… The aim of these beers is to The activations were, in addition to tasting their products, live cooking demonstrations with renowned chefs and recipes and flavours adapted to each of their beers.
Thus, we have been fortunate to have the presence of great chefs like Joan Marc (from Joan Marc Restaurant), Álvaro Ávila (from La Alvaroteca), Federico Giomi (chef at home)… And we have visited cities such as Menorca, Mallorca, Ibiza, Malaga, Murcia… being present in points of sale such as El Corte Inglés, Carrefour, Binipreu, Hipercentro…
Undoubtedly a different way of interacting with consumers that is reflected in increased sales and greater brand awareness.