Over the last year, innovating at the point of sale has been a constant struggle. In a situation where attracting attention is decisive for the success of a campaign, brands have been forced to put their best cards on the table, creating completely different designs for POS and in-store experiences, including digitalisation at the point of sale, to differentiate themselves from their competitors.
However, doing this is not an easy task, since everything has already been invented, and the point is to renew and reinvent. That's why, in this post, we want to tell you about those trends that we haven't overlooked.
Technology and digitalisation at the point of sale
Digital sales promotions
The consumer has now become someone who demands what he wants when he wants it, and after the events of the year, it is a mistake to think that commerce can remain anchored to the online environment.
This is why, as we talked about in the previous post, creating promotions that consumers can interact with is a way to ensure their participation and potential purchase.
But going one step further, and integrating these promotions at the brand's own point of sale through the use of smartphones or tablets, enhances the experience and gives it a plus of innovation, thus also achieving the new so-called omni-channeling and digitalisation at the point of sale.
Shelf strips and digital displays
Replacing traditional shelf strips with digital shelf strips, where the price is displayed on a small screen, is one of the simplest and most eye-catching implementations available. In addition, the screens are an easy way to innovate at the point of sale, giving the option to play even videos, and giving a twist to traditional signage.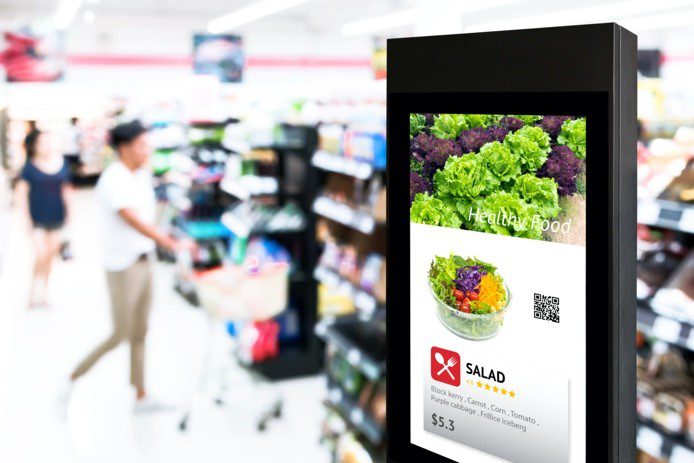 Holograms, projections and 3D
Another of the most innovative technologies is the use of hologramsfor product presentation, or even projections on the floor. In this way, the consumer's attention will be focused directly where we want it to be: on our image.
Artificial Intelligence
The use of artificial intelligence is something we are seeing more and more at the point of sale. Robotsthat offer samples or make use of audio to explain the features of the item.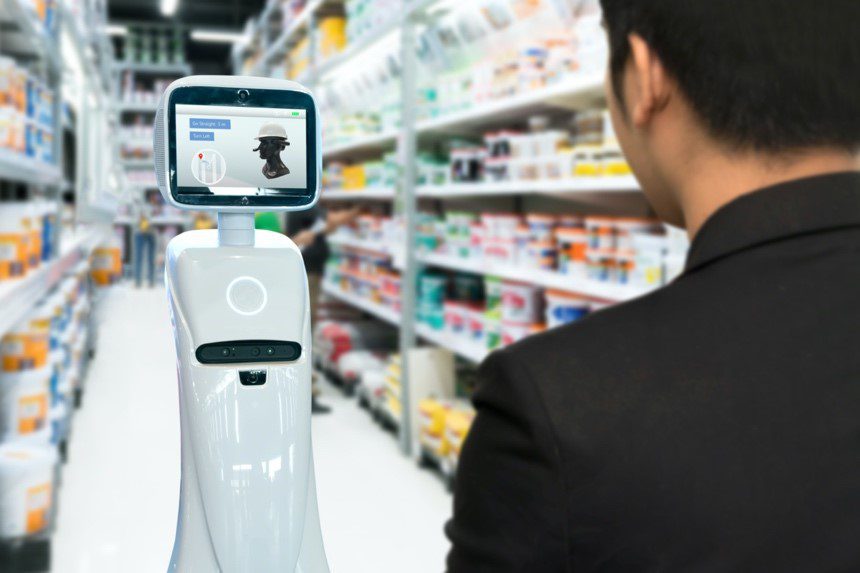 In the fashion and beauty sector, this type of artificial intelligence stands out for its innovation. From virtual mirrors that try on clothes over your image as a fitting room, to screens that tell you what skin type you have, what products you need, what make-up goes well with your complexion and how to apply it
Augmented and virtual reality
Augmented reality is also one of the most widely used technologies when it comes to video games, but perhaps we need to open our minds a bit more and start thinking about what it would be like to implement it at the point of sale outside of video games. This would not only improve the user experience, but also the user's perception of the products, moving from being a spectator to a participant. In the furniture sector, it is an option for consumers to learn about the characteristics of what they are thinking of buying and make their purchase decision on the spot.
From Grupo WDi we want to encourage you to venture into new ways of creating point of sale campaigns, whether with digital shelf strips or holographic projections, your campaign is your creation and we only make it a reality with a lot of care. Contact us and tell us which of these ideas you would like to implement in your next campaign.