TRADE MARKETING / BRAND ACTIVATION
POINT-OF-SALE ACTIVATION FOR BARBIE
Barbie is one of the most recognised doll brands in the world. It was founded in 1959 and belongs to the Mattel company. It has managed to become one of the most important in the world of toys. Barbie dolls are among the best-selling dolls in the world, and have become a fashion icon.
CUSTOMER + BRAND
Mattel Spain
Barbie™
Request and creative process
Although Barbie has been one of the leading brands in the doll industry for more than fifty years, the company is facing an increasing number of competitors.
For this reason, Mattel asked us for a campaign whose main objectives were to activate sales and remind us of the values that the brand has always wanted to transmit, that through its dolls, girls can become anything they want to be.
To this end, we would focus on a new campaign axis: YOU CAN BE WHATEVER YOU WANT TO BE.
The best way to promote a product is to see it and interact with it directly. To do this, we decided to create a brand activation in which children could get to know each doll and the different professions they could become.
In order for the children to have a wonderful experience and feel that they can be anything they want to be in life, we created an action in different points of sale to allow them to become the professional they want to be for a few minutes.
But what do we do to make the girls feel like professionals?
As we want children to know that they can achieve anything they set their minds to, what better way than to be everything they dream of for a day. In order to make the children feel like real professionals, we decided to activate in five Corte Inglés centres in Spain (Madrid, Barcelona, Santander, Valencia and Malaga), a space where they can dress up and play with everything they need for the profession they would like to be. They had twelve different professions and experiences to choose from.
They also had the opportunity to to live an authentic work experience related to the profession that most appeals to them. They could participate in a draw that would allow them to live as a family, a trip for a whole weekend in which they can enjoy a day working in the profession of the girl's choice.
At Grupo WDiwe had to organise all the details so that the children could dress up and feel like the professional they wanted to be.
We also had to take care of making an attractive and practical space where children could play and have fun in their favourite profession.
The action was a great success and the children were able to live a very pleasant experience. They were able to take a lot of photos of themselves as a real professional doll, a welcome pack and a diploma with the experience they lived.
With this event Barbie managed to get close to a new target group that was not interested in the classic doll, creating new links and interests. This helped to create a distinct image for the brand, conveying its interest in showing girls that they can achieve and be anything they set their minds to in life, while having fun playing with Barbie.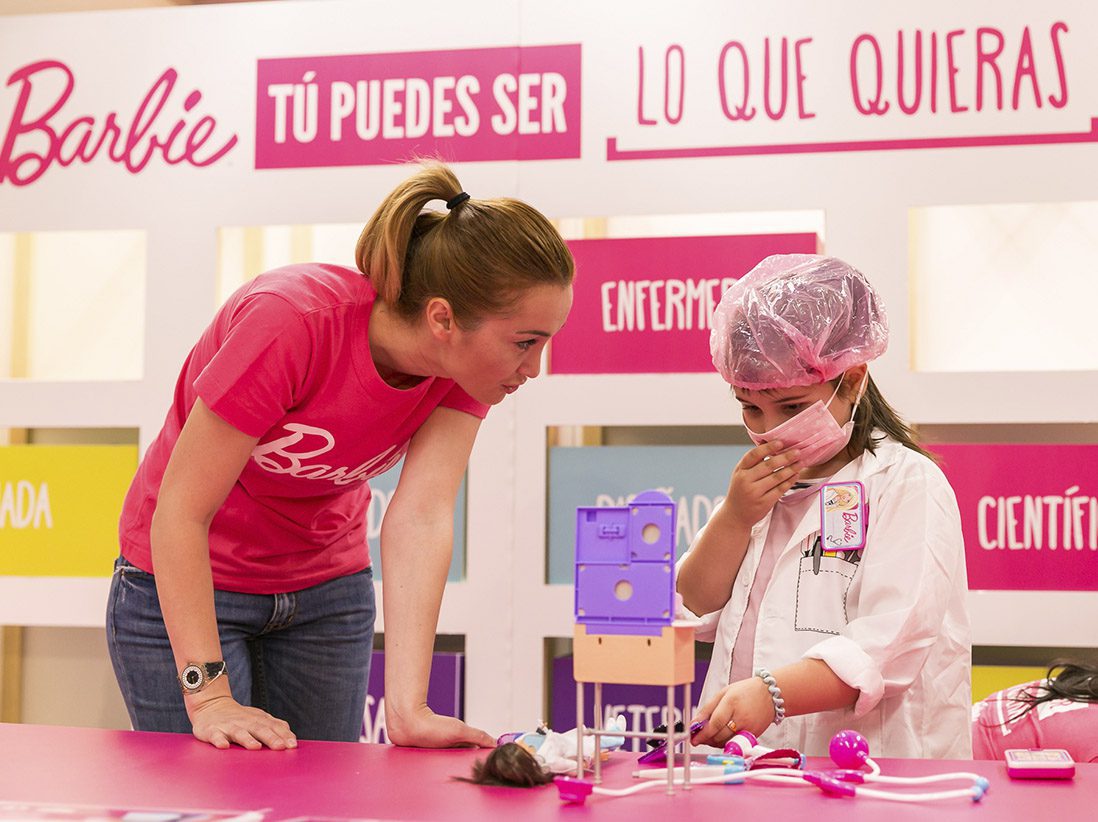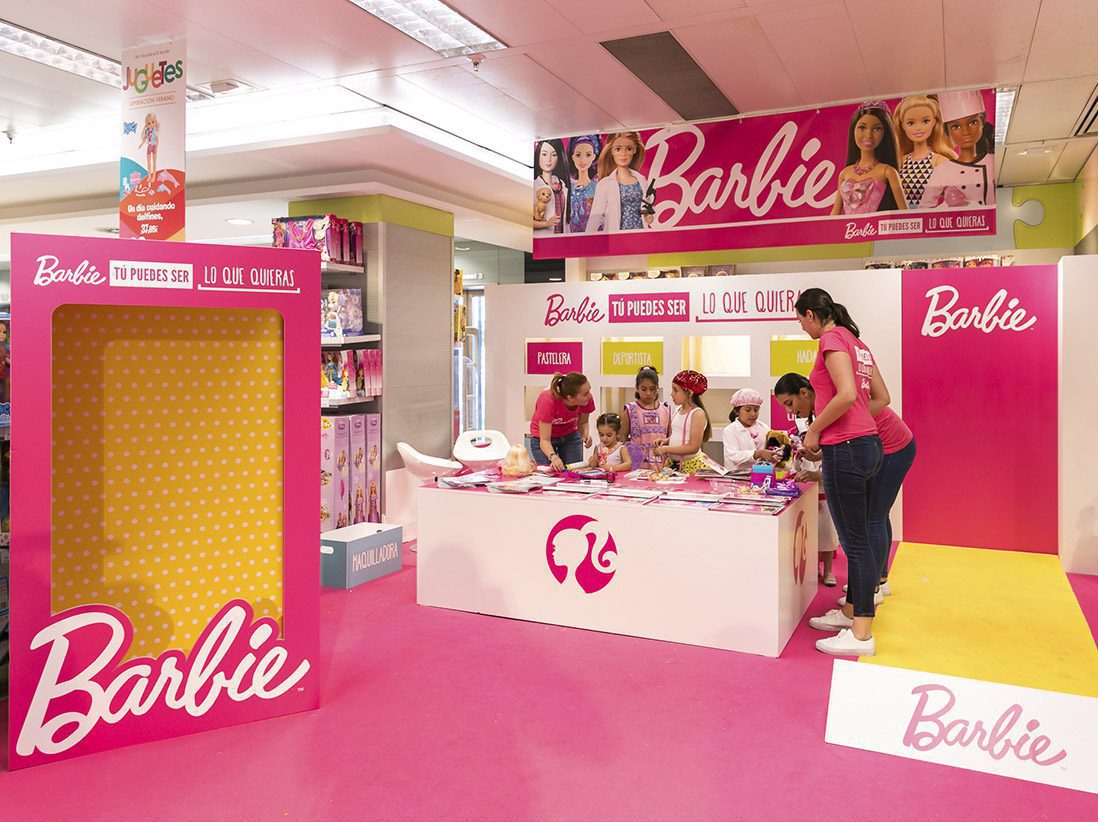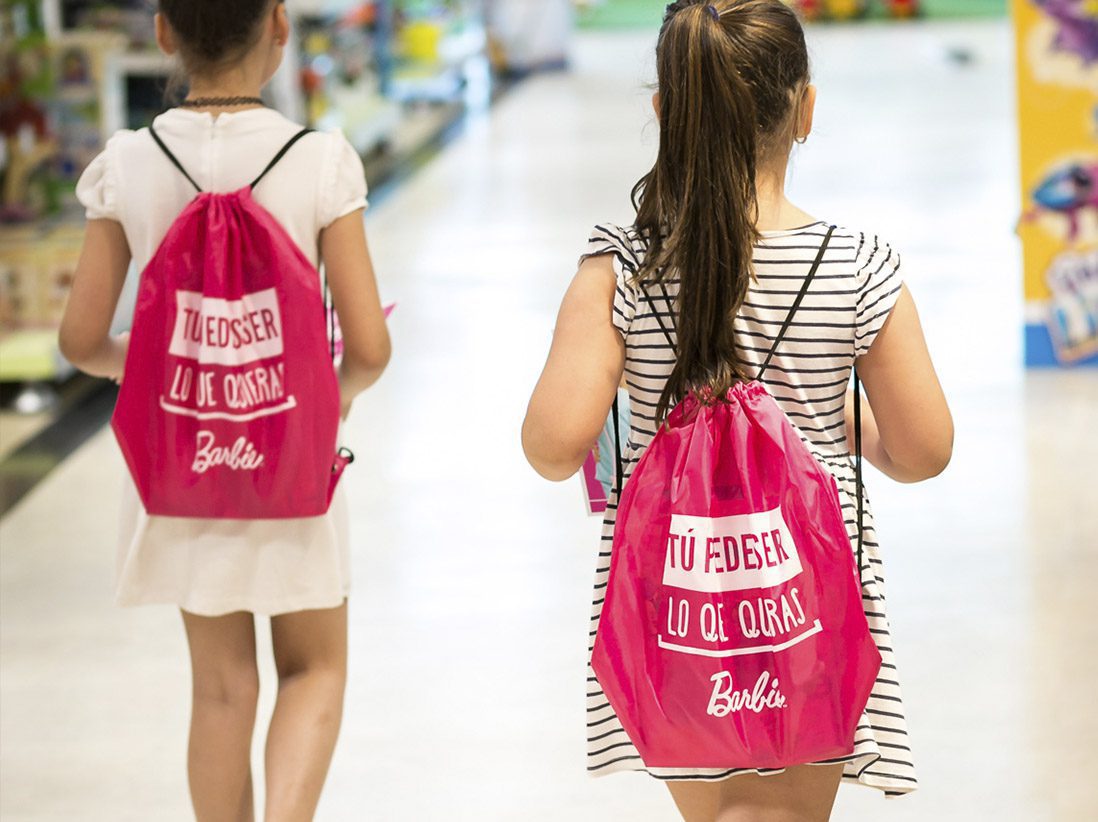 The campaign of your life starts with this form