Scotch with positive results with a comprehensive campaign
When we talk about an integrated or 360º campaign, we refer to a strategy that is carried out in different media such as radio, press, online media, point of sale, etc.
The aim of these campaigns is to engage your consumers by getting the message across in an effective way but without saturating them.
The first step when planning a 360º strategy is to define our target audience and to thoroughly plan the steps to be taken in order to obtain an attractive and effective result.
It will be important to bear in mind that although there are different media, the message to be conveyed must always be the same and must be adapted in a different and original way to each format.
This Christmas, Grupo WDihas had the great fortune of being able to design and carry out a comprehensive Christmas campaign for Scotch® tapes (a brand of the American multinational 3M).
The campaign consisted of the following events:
Street Marketing in the cities of Madrid and Barcelona.
Presence in hypermarkets and department stores throughout Spain.
The presence in stationery shops and specific points of sale of this type of products.
Presence on social networks such as facebook, twitter and instagram.
Presence in the written press.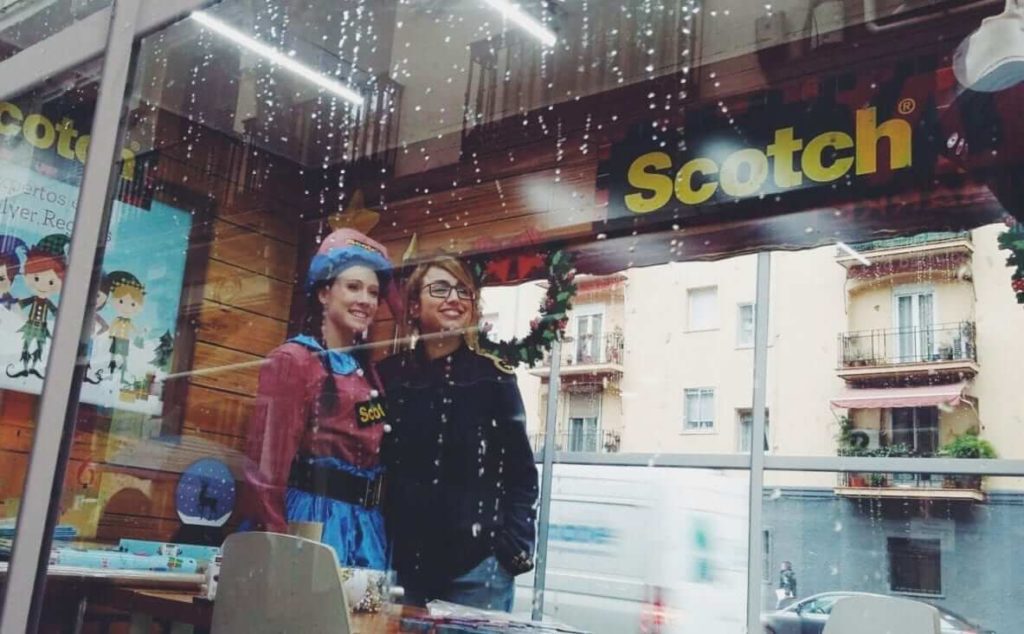 For the Street Marketing campaign, we took the authentic "Father Christmas Workshop" on wheels to the streets of Madrid and Barcelona.
The workshop made stops at strategic points, connecting with the target audience and offering different activities and workshops.
In addition, in Madrid, we had the collaboration of Gema (from El tarro de ideas), a blogger very committed to DIY and stationery issues who helped those interested with advice, demonstrations, gifts…
At the point of sale, an action was carried out with great success: different Christmas elves went around different points of sale all over Spain handing out tips and very special gifts to all the curious and shoppers.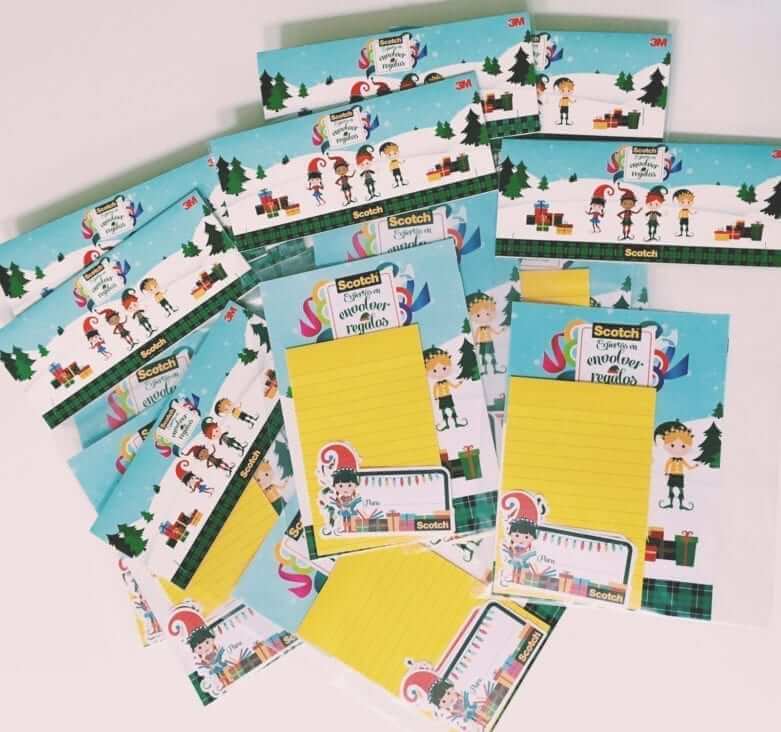 In order to develop all these actions, it was necessary to designdifferent elements such as posters, informative leaflets, personalised wrapping paper, stickers for gifts personalised for the brand, banners…
Undoubtedly, this campaign managed to leave a pleasant impression on all those who enjoyed it and Scotch® managed to generate brand awareness among its consumers.